Rainwater Harvesting Tank Installation Service Areas
We service most locations in Greater Vancouver, Gulf islands and surrounding Areas
Rainwater Harvesting and Storm Water Services
We install various types of storm water and rainwater harvesting system on the lower mainland and Gulf Islands

We specialized in commercial rainwater and storm water installation. Offering a full mechanical installation and project management. Get the Professionals.

We can install a simple to complex rainwater system for residential applications. These rainwater systems can be used for irrigation, toilets and laundry, or drinking water for all your water needs.

MAINTENANCE SERVICES
A rainwater tank systems requires some maintenance. We offer a full ongoing maintenance program. Tank cleaning, water treatment maintenance, winter decommissioning.

Design and Engineering
For complex rainwater and storm water systems we offer full design and engineering VIA the system manufacture. Cleanflo Water technologies provides full engineering packages.
Built for Canada
Canadian weather is extreme! Our rainwater and storm water systems are built for Canadian conditions. Rain Seeker Systems across Canada!

Trusted by The PROS
Cleanflo rainwater systems are fully engineered rainwater systems. The first choice for home owners, architects, engineers and contractors across Canada
Authorized Dealer and Installer

We are authorised by Ceanflo Water technologies to supply and install Rainwater harvesting system and storm water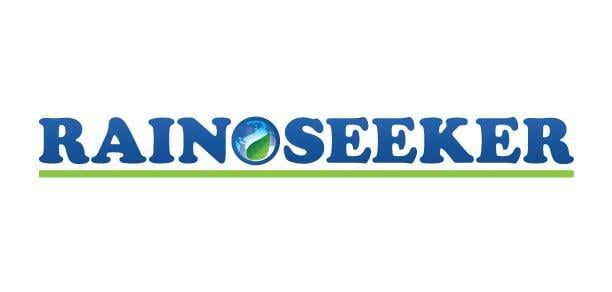 Canadian Manufactured
Rainwater Harvesting Systems
We are proud to be the authorized dealer and installer of Cleanflo Water Technologies Rainwater Harvesting Systems: Rain Seeker, Rain Seeker Maximums, Vida Rainwater Appliance, Cleanflo NSF P151 Potable Roofing and gutters, and much more !
Get a FREE rainwater tank installation Quote today !
Frequently Asked Questions (FAQ)
Rainwater Harvesting 
Rainwater harvesting, Rainwater collection, Rainwater tank is collecting rainwater that has accumulated on a roof surface. Then filter and treated for domestic, commercial or industrial uses.
Rooftop rainwater is much cleaner than rainwater that has touch the ground surface. Therefore rainwater from the roof can be far less expensive to filter and makes safe to use.
Sizing a rainwater tank
We can help size your rainwater tank based on roof size, location and water demand. Give us a emailWe reccomend starting at ~2000 liter rainwater tank for outdoor irrigation with optimum results around 5000 – 10,000 liter range.
For rainwater tanks use for indoor non-potable use, such as toilets or laundry we recommend starting at 4500- 9000 liter range.For rainwater tanks used for potable domestic drinking water we recommend starting at 9000 – 20000 liter range
Winterizing rainwater tank harvesting system
All our rainwater tank harvesting systems are designed to work all year and will not freeze if installed correctly. Some Rainwater systems are designed to be decommissioned in the winter as well.